Cultural Tour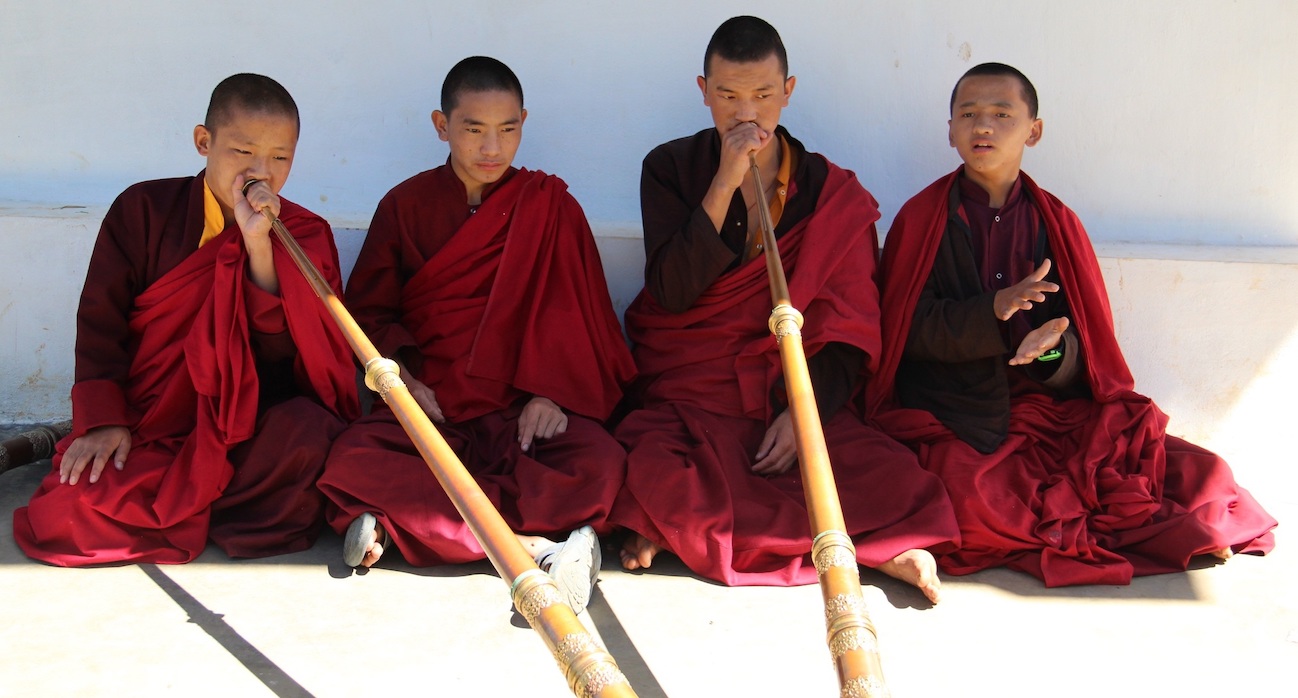 Overview
Bhutan is perhaps the only country in the world that has prioritised the Preservation of Culture as one of the cornerstones of its developmental Philosophy. It is hardly surprising, therefore, to see the rich culture and traditions revolve around the everyday life of the people. It is strongly evident from the national attire, the traditional Bhutanese homes, the highly venerated age-old forts and temples that dot the landscape, and the far flung monasteries and the hermitages that lift up their heads high above the clouds.
In the bucolic country side with its surreal setting, there are farmhouses, terraces, and the local people with their subsistence methods of farming with their draught oxen at work, the women too helping the men with their farming implements in their hands, singing traditional age old songs to beguile the tedious task at hand: nowhere can the onlooker visitors find the scene more redolent of the traditional customs and traditions that would have existed a long time ago!
At 'Reveal Bhutan' we aspire to bring this kaleidoscope of rich culture and tradition to our visitors by enabling them direct contact with the locals to know their stories. We believe that this will not only be an eye opener for our discerning travellers, but will also give them hands-on-experience on the unique and rich customs and etiquettes of our tiny country. To this end, we have tailor-made itineraries for varying number of days, as a foretaste to the visit of what can be an experience of a lifetime.